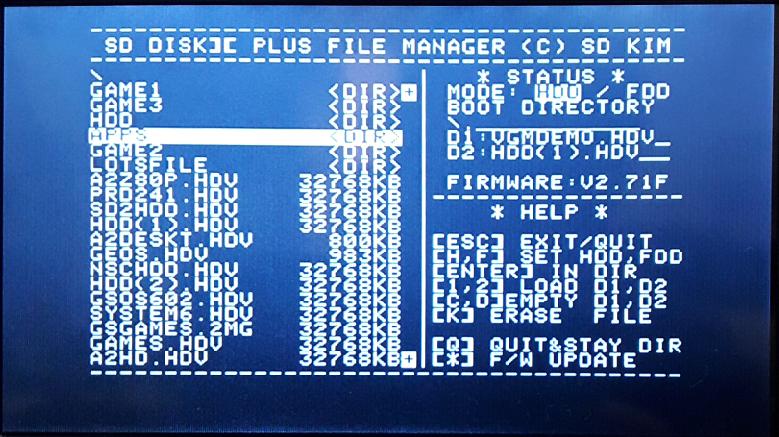 Some bugs fixed and little changed.
-
Eject function

by 'C' 'D' bug

fixed
Some cases fail to Empty D1 or D2 and now fixed. (Anyway, It is seldom used)
-
Failed to show the last file

and now

Fixed

.
- During the firmware updates, it shows
a message

and doing a

nice restart

.
Testing is going to finish.
Please let me know if you experienced any errors or have suggestions.
Tested on APPLE ][+, //e and IIGS (ROM1)
Download Firmware
*I didn't test it on
SD DISK][ Emulator(Earlier version)

yet.
Please use this firmware for SD DISK][ Plus.
If the firmware didn't work on your card, please contact me.
Thanks;
Ian Kim