This version properly works FDD mode on APPLE IIGS(Fast).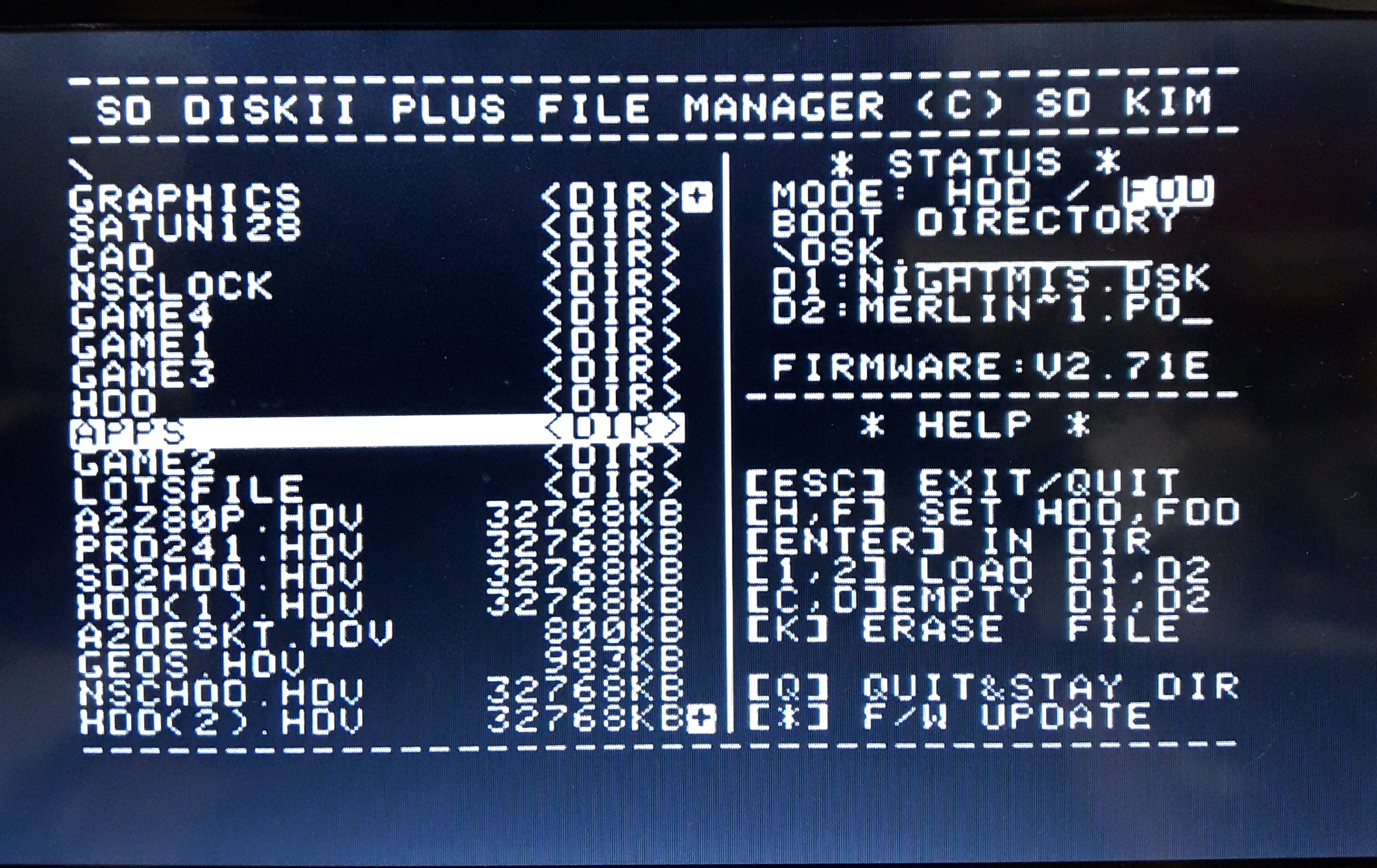 <Enhanced>
Speed up on Reading file LIST.
More than 256 files reading was slow but, much faster now.
I did test it with 1,530 files and took 4.8Sec to read on APPLE //e and ][+, (IIGS Fastmode is faster).
<Image List Sort>
Menu program showing as followed this image group (no naming sort).
1) Volume/Directories first
2) HDD images(HDV or 2MG or PO no internal sort)
3) FDD images (NIB or DSK no internal sort)
Firmware tested on APPLE ][+, //e, IIGS ROM1
Tested card version; SD DISK][ plus V2.49A, V2.5A, and V2.46.
<Restriction>
* HDD disk D1 and D2, It should be in the same directory.
* FDD disk file D1 and D2 could be different but, reading only.
If it needs to write, It should be in the same directory.
Power ON Boot will search image file for D1 and D2 in a Boot Directory.
But, If you load a FDD file in the menu, you can use but, only Read purpose. Because the Write process will search in the directory update the file. (These restrictions is due to the MPU RAM size)
Firmware Download;
'Please use newer version'
To update firmware, please refer to the user's manual.
Thank you
Ian Kim