Dear friends and customers,
VGM Player is a Music Player for SD Music/Deluxe card.
In the beginning, It only supported VGM music files but, now supports

IMF and

DRO

music files.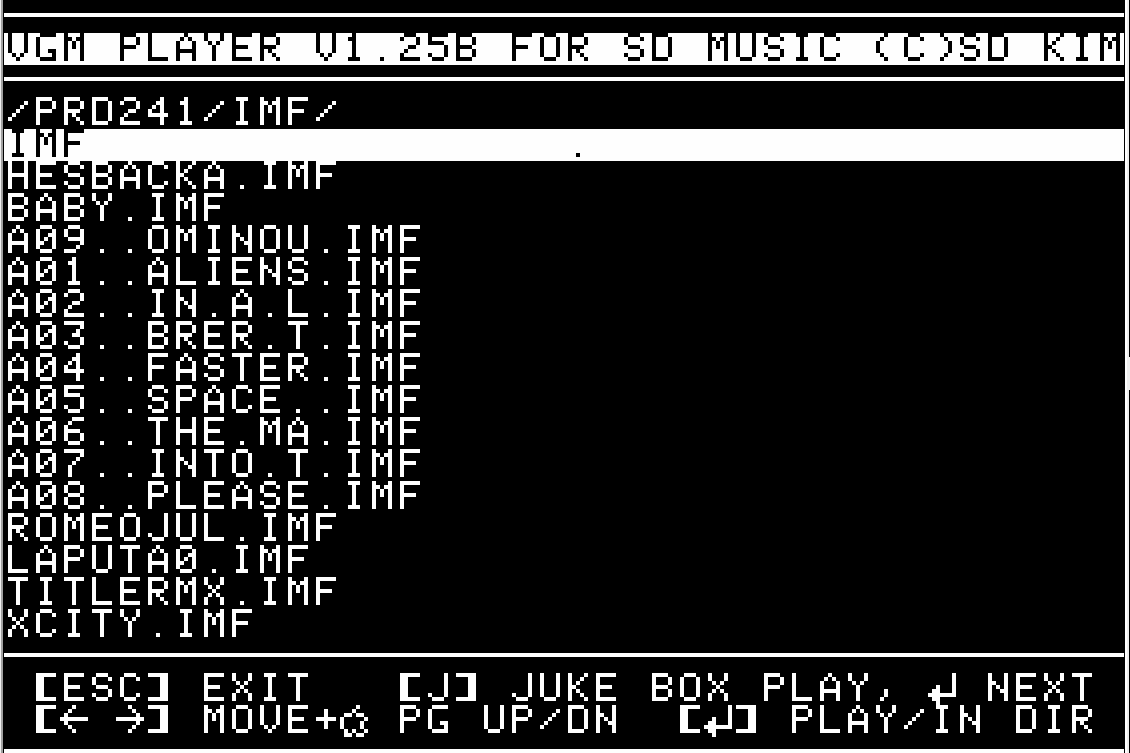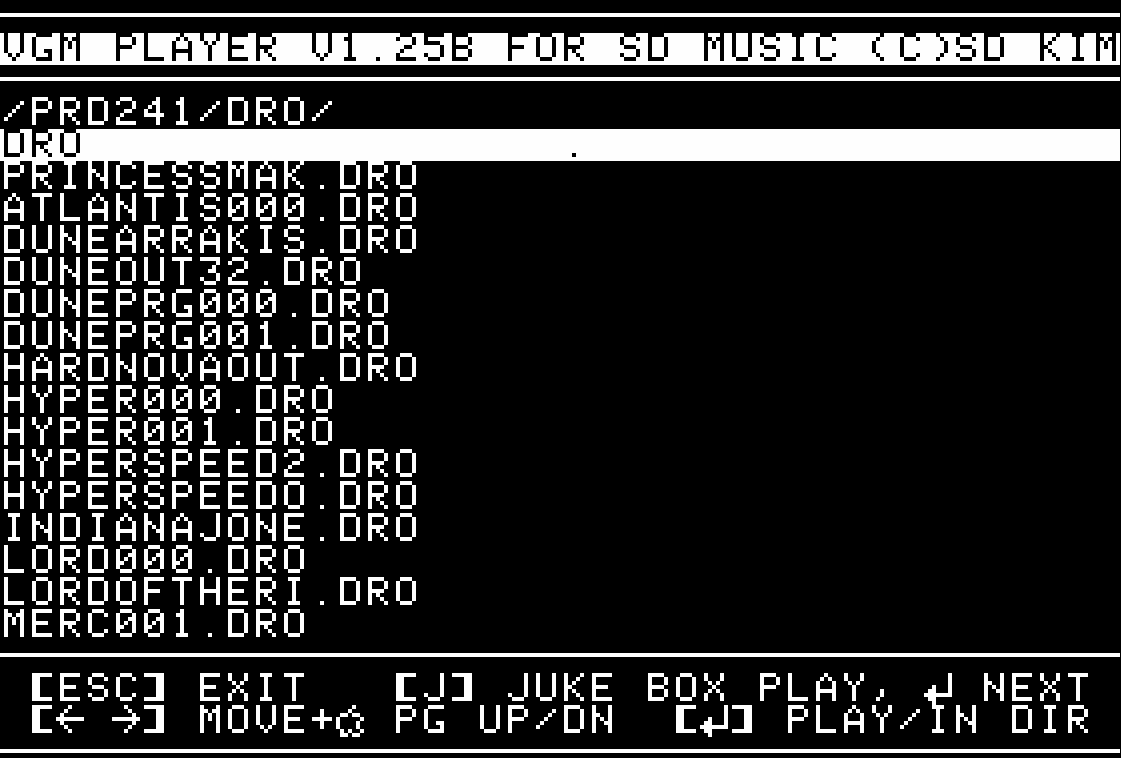 So, Now You can play OPL2 DOSBOX DRO V1.0 music file.
Enjoy it on your SD Music deluxe card and thanks again your purchasing it.
New version was uploaded into the same link of VGM Player.(please check your email/message when you purchased the card, I sent a link for VGM Player)
Thanks a lot
Ian Kim