Dear friends and customers,



I think, I really like music on the computer. Such as FM sound and MIDI sound are good for my APPLE II life and like to

think about new/better sound cards for my APPLE II.




In fact, I'm not good at the piano... my son plays better... but, still dream of playing the piano with my own song...




But I just I have some talent for making hardware but not good for playing musical instruments... ;(




If Someone makes a good melody it would be always welcome to the world and then could

play the melody on my APPLE II.
The SD MIDI II+ card was discontinued for so long time and need to make another batch for my friends and customers.
In this version of the
SD MIDI ][+ would be just a little revised.
Before, I considered it a lot but, I'm not sure if someone would like my idea or just let it be a new trial for fun so just revise the version.
I received the prototype PCB and tested it. works as I expected.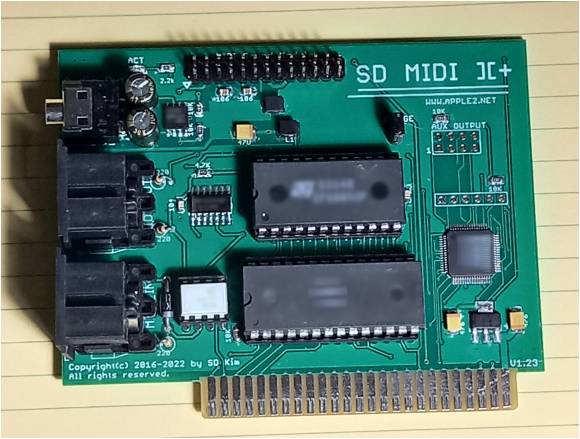 Now, I'm thinking about which color would be good for this card...
Anyway, Please wait 2 more weeks then I could start to make the commercial cards.
Thanks for waiting.
Ian