Dear Friends and customers,
SD MIDI][+ Player using three timers of SD MIDI ][+ card.
And I had a report from a user who having some tempo issue.
Please patch your SD MIDI ][+ card as the photo.
It required 3 resistors (4.7K - 10K is good enough).
And solder the resistors as the below.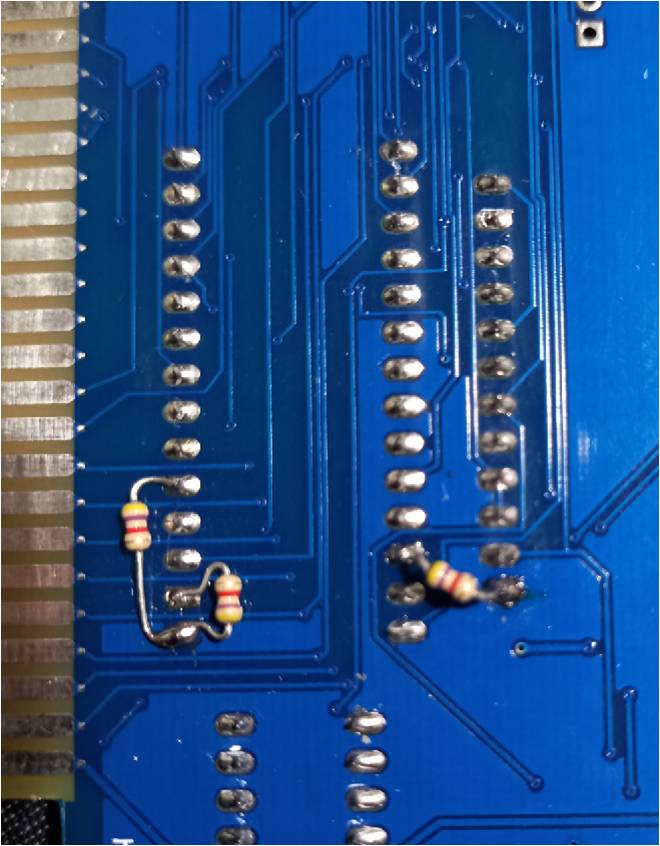 This Location pins are not used but, it receipt some noise.
And the Resistors will pull down the pins and set it stable.
Thanks a lot
Ian Kim