I'm using SD MIDI ][+ Player while on my resting time.
From this version it supports MIDI system exclusive.
System Exclusive is depend on the MIDI sound module but, the default given module accepting and play better. Sound became smoother..
I think that I've done almost of all for MIDI player.
And I need to finalize this version. just left full testing.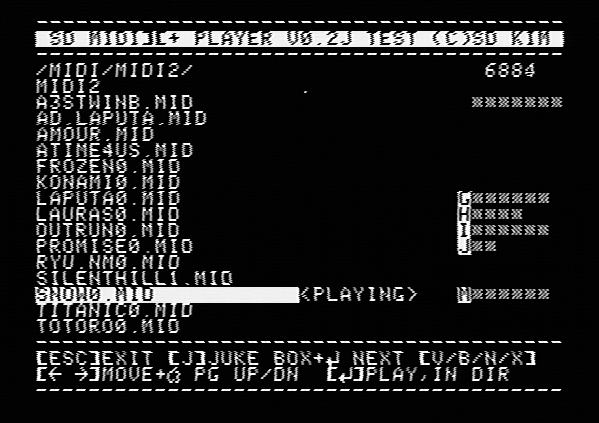 Thanks a lot
Ian Kim