Dear Customers and Friends,
SD MIDI ][+ Player Version 0.2H
It has enhanced Hidden Reading.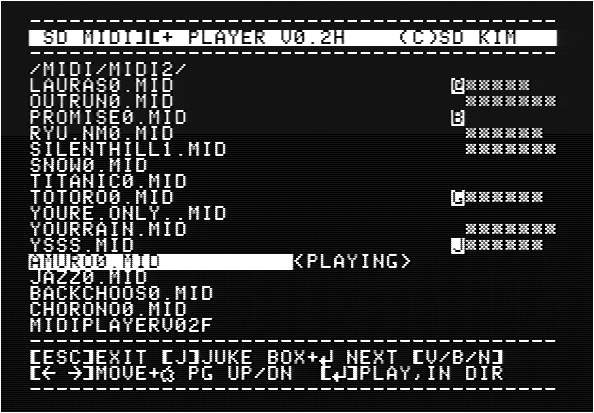 System and device Requirments
1) Mininum 64KB APPLE ][
Works and tested on APPLE ][+, APPLE //e and APPLE IIgs
2) HDD Emulator, SD DISK II or others are recommended.
FDD also works but, will have delay if song file is larger than 24KB
3) SD MIDI ][+ card or the Passport compatible MIDI card must in SLOT#2.
* Standard licensed version has no limit of MIDI file size.
* Only MIDI format 0 support. Other format of MIDI song have to converted MIDI 0 format.
Please visit here for converter https://www.anvilstudio.com/
-----------For other Passport compatible MIDI card owners-----------
Please order the licensed version and send email to me.
* DEMO Version (It only can play upto 12KB MIDI file).
Unzip it and copy the MIDIDEMO.HDV to your HDD Emulator.
To use MIDI Player,
1) Passport compatible MIDI card must in SLOT#2
2) HDD emulator required
3) Min 64KB memory of APPLE II
** To SD MIDI][+ Owners **
Please email me for your license.
What is the SD MIDI ][+
https://quick09.tistory.com/1347
Thanks a lot
Ian Kim