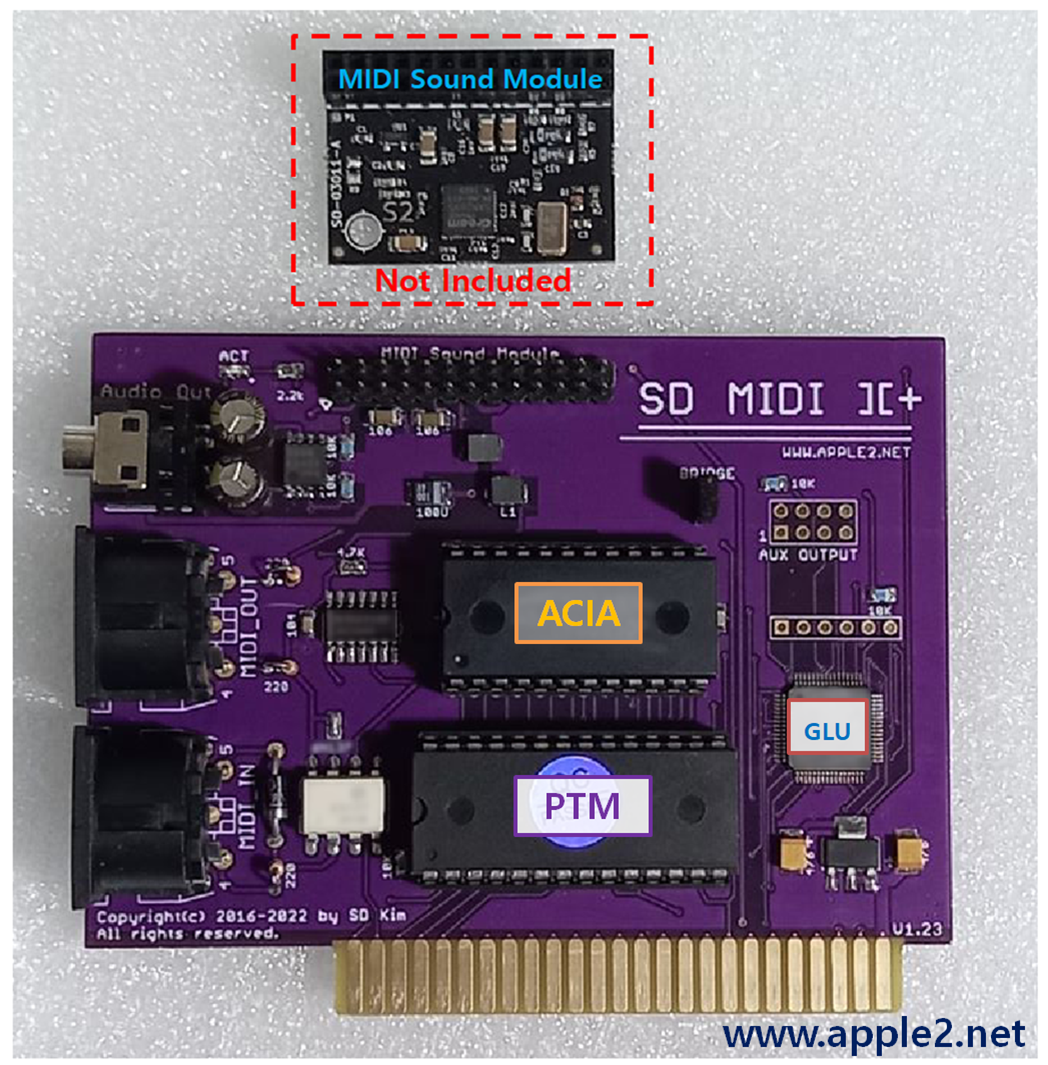 Dear Friends and Customers,
SD MIDI ][+ is completed and start to sell SD MIDI ][+ on eBay and here.
https://www.ebay.com/itm/284830233376?hash=item4251347320:g:yB0AAOSwCSRijxWc
Sound recording
It has noise but this noise isn't from MIDI card It from Video capture card.
User's manual
Please email me for a better price than eBay.
Anyway, some countries are not available good priced shipping way.
Please also refer to the eBay item descriptions.
Thanks
Ian Kim