Dear Friends and Customers,
A2Z80PLUS card is a 16MHZ Z80 card, but when using CP/M with a diskette, It looks no better advantage,
(Actually, in the past, there was already has a way to drive by HDD but, I can't make it run to loss of files and data)
For A2Z80PLUS, please see the posts in the link below.
https://quick09.tistory.com/search/a2z80
However, the value of luxury goods is revealed in the end...
The drive of HDD was restored properly by the following as link.
https://planemo.org/2020/06/18/bootable-cp-m-system-on-the-cffa3000-compact-flash-hd-for-the-apple-ii/?fbclid=IwAR2Pt4k9KS9at_sUYnmBhHIzW3EbO_1mMbqUvCNFxTAEM_oDax1md-31cg
So, I experimented/tested right away.
Insert A2Z80PLUS into slot 1,
After installing SD DISK II PLUS in slot 7, select the corresponding CP/M image and boot
First, PRODOS comes up.
To start CP/M operation
-PCPIBOOT (return)
After a while, the number selection appears. At this time, if you press '2'...
CP/M appears.
Drive is
A: B: C: D: Four are caught.
Since the FREE capacity is checked, it has enough free space as shown below.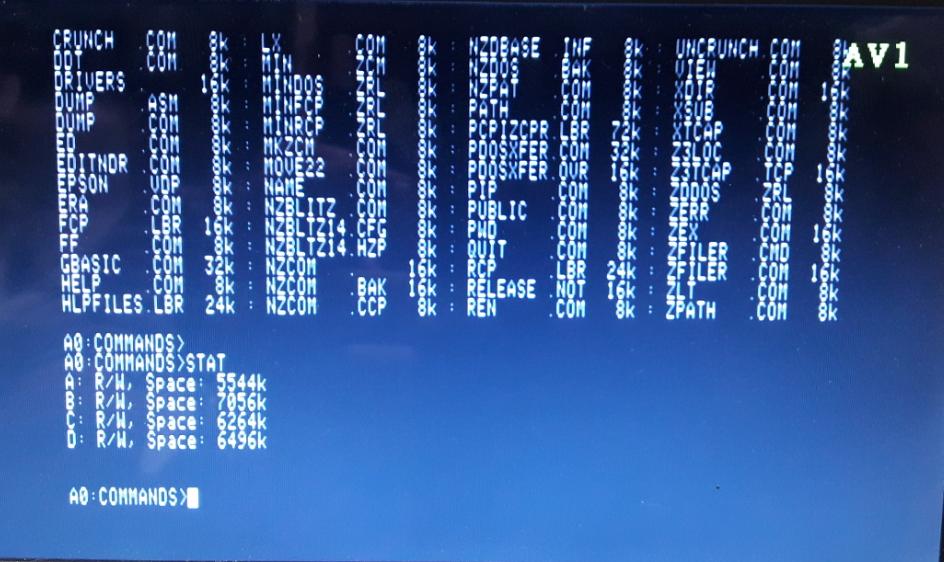 Additionally, A clock has a driver but, I haven't been able to determine what kind it is.
From now, we can use CP/M with big spaces.
Enjoy it.
32MB PO images are here.