It was a very nice TMS9918 and AY3-8913 card for APPLE II.
It used TMS9918 and AY3 8912 for sound generation.
It has similar chip as the APMSX and if do match the I/O address, it also would work on APMSX.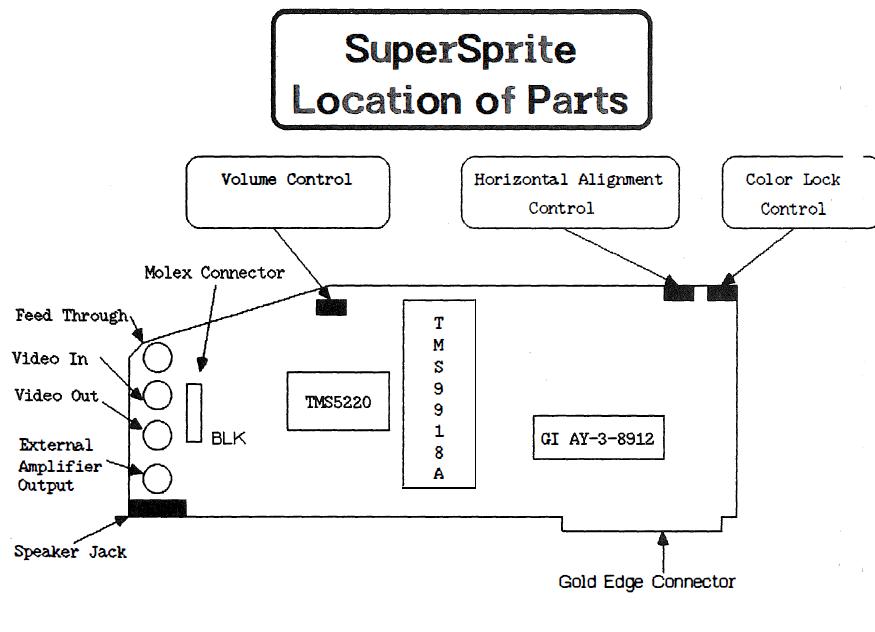 Here are DISK images.
Really appreciated this images converting for share.
APMSX I/O address is following MSX I/O address hence, TMS9918 occupied at $Cn99 and $Cn99.
Sound chip sit on $CnA0 and $CnA1
I didn't try it yet but, I'm sure it could make it work on APMSX.
And Basic program looks nice, it can easily use TMS9918 and Sound by '&' command extension.
I will check how to modify it.
Thanks