◆ APMSX
APMSX completed and.. (Preorder closed)
Dear friends,
APMSX is completed and commercial gold plated board will be ordered.
It is a real Z80 8bits computer, it isn't software emulator nor H/W emulator.
The CPLD chips used to optimize the amounts of TTL chips.
It works with powerful DMA with APPLE II and MSX mode.
Here is the latest APMSX card.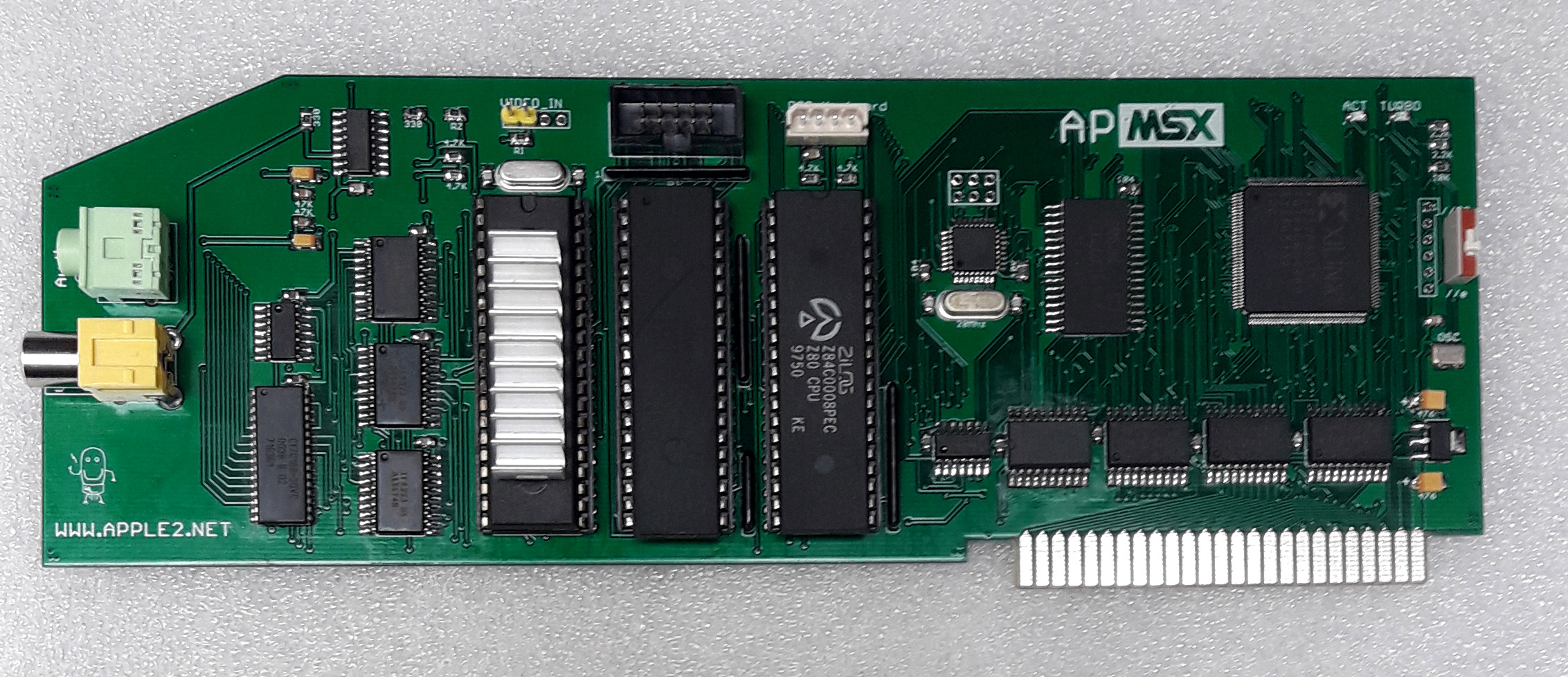 Specifications
Name of the card; APMSX V1.23a
MSX1 compatible;
What is MSX? please refer here https://en.wikipedia.org/wiki/MSX
Games for fun; https://www.youtube.com/results?search_query=MSX1+games
VDP; TMS9918 (NTSC)
PSG; AY3-8910
RAM; 512KB SRAM
Z80 Clock speed; 3.58Mhz, 7.16Mhz, 4Mhz, 8Mhz, 16Mhz(Overclocked)
RAM Mapper support; 256KB MAX
Mega ROM mapper support; 256KB MAX, Konami, ASCII 8K, ASCII 16K
Keyboard; 1 PS2 Keyboard port
Joystick; 1 MSX DB9 standard port
Compatible APPLE II
APPLE //e recommended, Full functioning.
APPLE IIGS; It has some limitation on dual working with APMSX, limited on Memory card access, But, General running MSX games or programming doesn't have a problem on Apple IIGS.
How to use it
(1) Use as an MSX computer
Joystick support and Keyboard even Video output exist.
Please refer to the history of APMSX.
https://quick09.tistory.com/category/%E2%97%86%20APMSX
(2) Z80 Softcard compatible; CP/M 80 operation.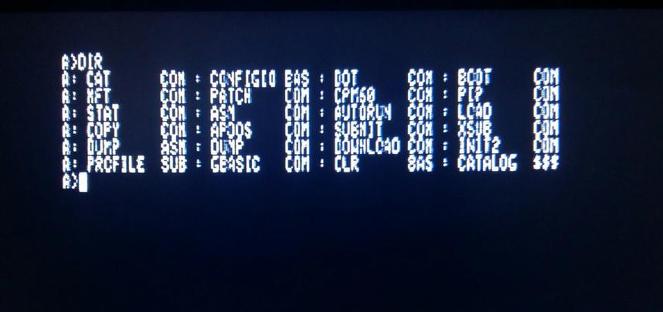 (3) APPLE II can access whole 512KB Memory area even I/O while APMSX running Games (Of course, it needs BUS DMA)
MSX IO Ports mapped on $Cn00 hence, APMSX could be used as a VDP card or Sound card similar to the Arcade board.
APPLE II can use 512KB memory area on $1000-8FFF so, can use as an extra Memory card.
(4) Use Z80CPU for APPLE II as a Co-processor as a Graphics accelerator or sound processor.
Z80 could access APPLE II area hance can access HGR and speaker.
if 6502 give order function such as graphics, ie circle, paint or scroll then Z80 could calculate and run background for the graphics or sound. It is one idea to use Z80 area and you need programming for it.
Recommended APPLE II
APPLE //e + SD DISKII plus DISK emulator
32MB HDD emulation is good for APMSX with lots of ROM images.
Even one FDD can use but, not many games could put in a DISK.
APPLE IIGS works but, no full duplex way.
Not working on APPLE ][ nor ][+
Planned Production release
About 14days later
Order now
Pre-order would receive a free Joypad ($15)
Pre-order closed now.
All packaged would be shipped by Registered package with a tracking number and it would take two weeks once it shipped.
If you are not sure now, You may buy it on eBay some weeks later but, the price would higher(+10%) for eBay fee.
User's Manual
On Working.
*********************************************************************************************************This APMSX card is a real and true 8bit MSX computer and successfully connected on APPLE II.
It took a long time to develop and it was one of my dream machines.
Runs 16Mhz Z80 and there is no MSX had this speed with smooth VDP access.
And it can share APPLE II resources so, it's a peripheral for APPLE II and can share APMSX resources each other.
it isn't just a standalone isolated MSX computer. It can communicate to APPLE II on BUS level.
Hope you like this card.
Have fun with this card with your Apple II.
Other systems such as commodore or spectrum etc on APPLE II...
Hope to see someone make it for APPLE II.
Thank you very much;
Ian Kim
*********************************************************************************************************