Dear customers and friends,
I just updated the firmware of SD DISK][ plus card.
It works on
APPLE ][+, //e and IIgs

.
And file limit increase to
1,535

files.
So in one directory file can show up to 1,535 files.
maybe it's enough but, If user requests for no limit..? then I will consider next time.
Directory file list taking a few seconds if files are many.
Changed
- Fixed Garbage letters on File List.
- Show Firmware Version
- SD Memory card hot-swap and press [ESC] two times then you can have a new file list on the SD memory card.
- File LIST speed much faster than the previous version.
- More file indicator '+' shows such as the Elevator. it shows, there are some more files.
- '~' font doesn't Inverse. (There is no INVERSE font of '~' on APPLE II)
Here is the menu screen on APPLE //e.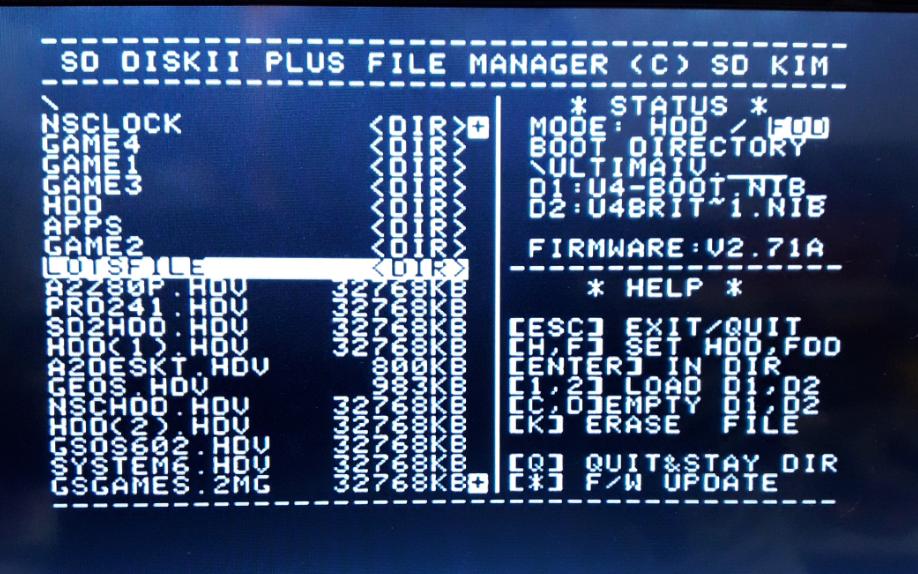 And on APPLE ][+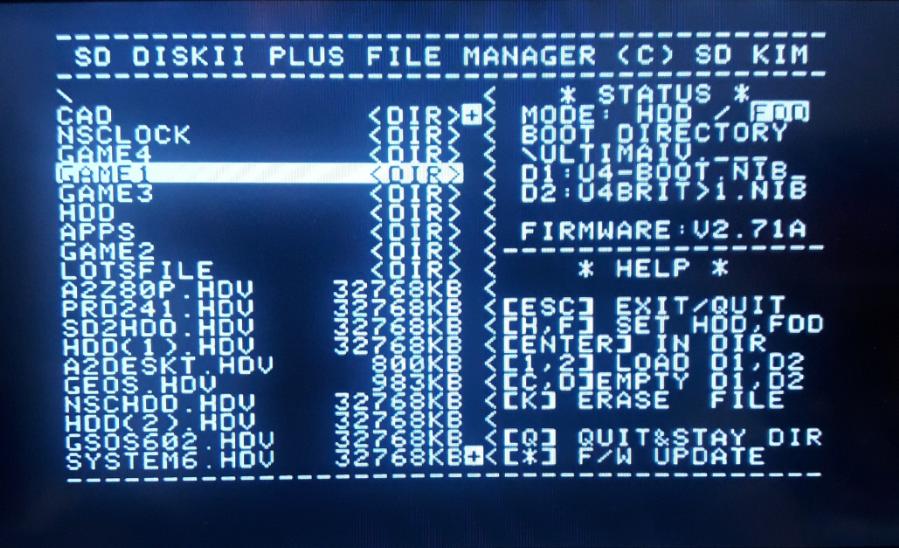 To Enter the menu,
Press 'S' key while Power ON your APPLE II.
Known Issue
FDD menu boot fails on APPLE IIgs. You need to PR#6 or Reset the SD DISK II on LCD DIal.
I'm investigating it.
How to update the
firmware?
(Please refer the manual)
Copy the firmware on root in SD Memory card.
Power ON

and Press

EXIT + SELECT Button

then release it.
It will check the system and update it to the new firmware.
if you have any conce
rns, please let me know.
Thank you;
Ian Kim
"Please download Newer version"