Dear Friends and Customers,
The VGMPlayer could play IMF Music files.
I'm working to support IMF music files on the VGMPlayer.
It's almost done and playing IMF songs now.
Please download the VGM Player again and You can have an updated version.
(You can find the location my email, I sent the information when you purchase the card)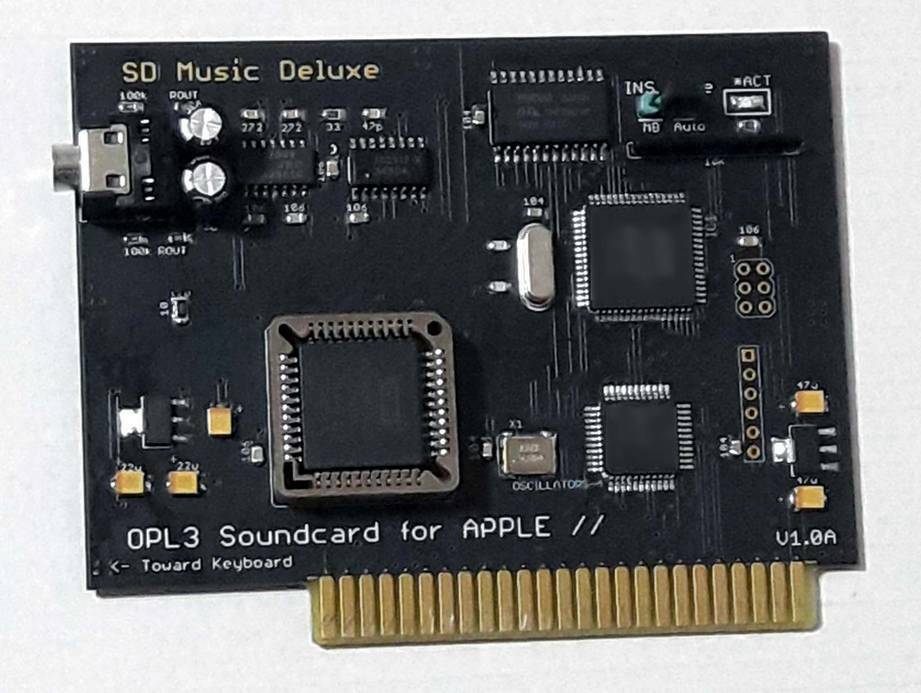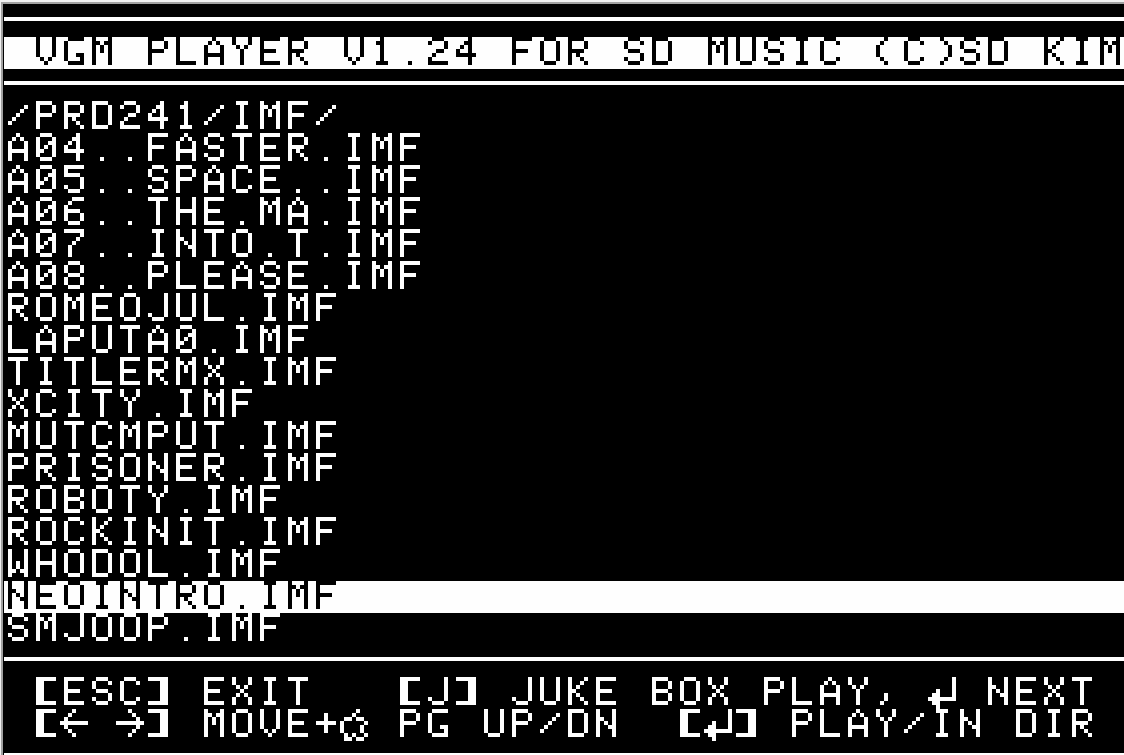 What is IMF file and useful tools...
SD Music Deluxe card has an OPL3 sound chip and the IMF files are also possible to play on APPLE II.
Hence, I researched the IMF file type and could make it run on SD Music Deluxe.
I searched for some good file formats that could work on APPLE II without any heavy CPU load.
In my thought the Music playing in APPLE II wouldn't be a problem but, when I apply the VGM songs in APPLE II,
It won't fit for games on APPLE II. so other file types are needed.
I can make my own format but, it isn't a good idea cause I can't make good songs...
So need another format it could be made by some of the composers and if possible to convert to a specified music format, it would be a nice.
I considered it an easy one and I found DRO and IMF files. Some of the files are based on MIDI format and have instrument data in to and need more consideration for APPLE II.
DRO vs IMF...
DRO file can extract DOSBOX program and good for OPL2/OPL3
IMF file can extract some DOS games and only for OPL2(OPL3 can)
And IMF file was simper to DRO and I did for it.
VGM Player would be a good player for VGM and IMF music files.
Background MUSIC(Sound) player on APPLE II
There are Mockingboard programs that can play in the background.
I also considering making a similar program that plays IMF sound files.
it would be helpful for the user's program.
Users could insert their own sound effects while background music playing.
Hope to complete it soon.
Thanks
Ian Kim
** VGM Player updated to V1.24
In this version, It supports large IMF files and has no file size limitation.
And hidden reading applied so you can play IMF songs seamlessly.
Enjoy more OPL2 music on SD Music Deluxe card.
Thank you
Ian