Dear friends and customers,
I glad to announce a new firmware V2.73C for SD DISK II Plus.
In this version, I added some functions for more user convenience.
Please update your SD DISK II Plus card with it.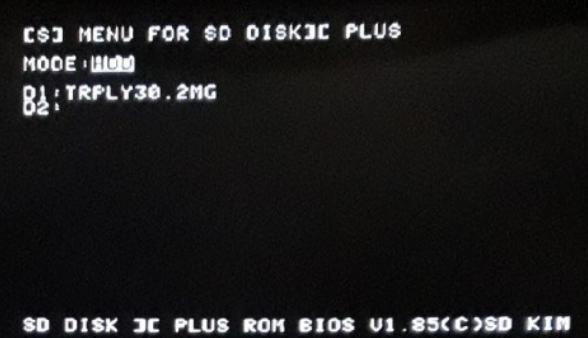 When you Boot your SD DISK II Plus,
Now It shows simple status as above.
It shows Mode, D1 D2 images
and one of hidden command.
If you press '/', it will swap D1 <-> D2.
Also to go into the File Manager, It also accept lowercase 's'.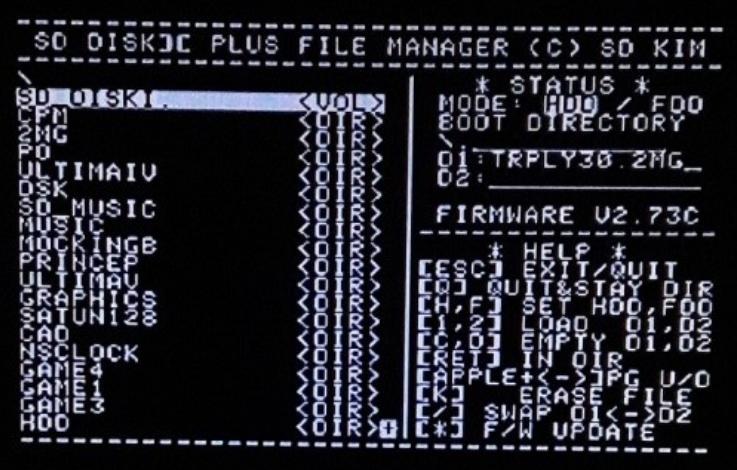 On File manager,
Fixed filename tail bug
Fixed serial input bug
Added '/' key for Swap D1: D2:
File/Dir list expanded up to 2048.
I'm considering adding a file search function and planning to remove alphabet commands to other one.
The firmware updating message changed.
Internally program relocated for future functions.
Please download and update your SD DISK II plus.
How to update
Download the SDBIOS.ROM and copy it to the SD memory card on Root.
Then go in the File Manager
Press '*' for the firmware update.
Wait until to finish.
When It finished, Power OFF and ON your APPLE II.
Then enjoy it.
If you have any questions, pls let me know.
Regards;
Ian Kim