Dear friends,
Please refer to the attachment for the APMSX card.
I just make an introduction for the APMSX card and you can know what it can do.
After Load BIOS, it will change to MSX computer and APPLE //e still work as nothing happened.
Video output, Keyboard, and Joypad are provided separately for APMSX card.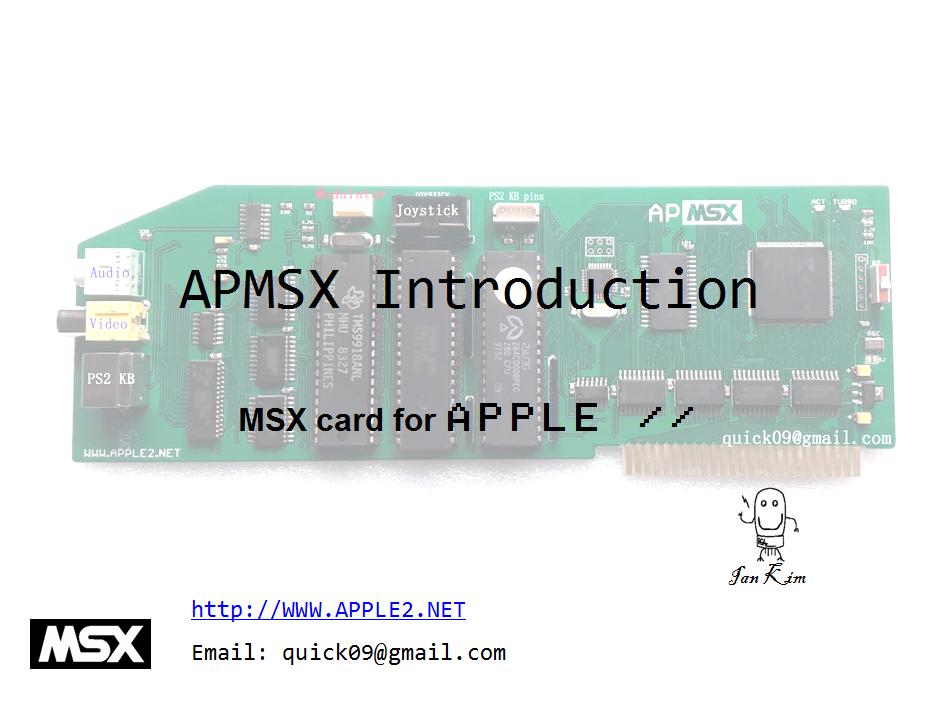 https://drive.google.com/file/d/15ulnyLxqD8PQZ4a6BTHoSRFOaYftug3x/view?usp=sharing
I'm making this board for local friends,
After finished, I will put the APMSX card on eBay.
Thanks a lot,
Ian Kim
** If used two monitors, it can work as below
Left is APPLE //e screen and right is MSX screen.
Both can work at the same time.