Hi, friends,
I've upgraded the VDP 1000plus to VDP MSX plus for A2Z80plus card.
As the naming, now it supports sound on MSX game.
Of cause, The Sega1000 and Colecovision also support as usual.
It could be a replacement of VDP 1000 plus board.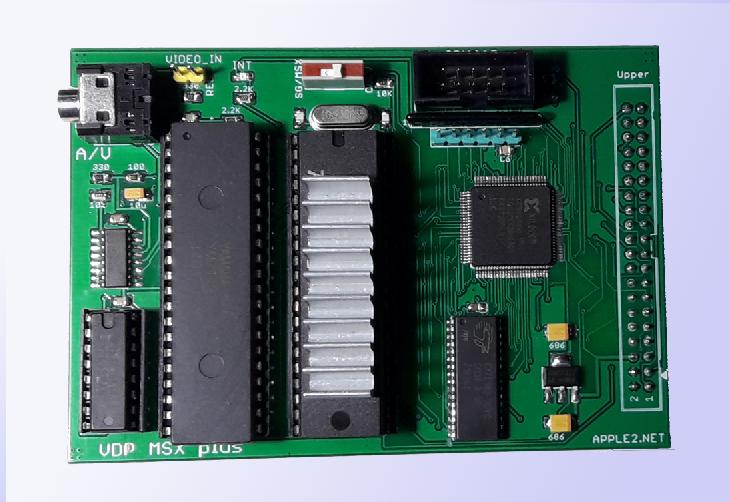 This board used bigger CPLD and removed some TTL chips and put AY3-8910 for MSX sound.
The S/W show SG/MSX, This is the position for MSX.
I've recorded one video for your understanding.
Both games sound doesn't sync as picture, it isn't this board issue, it my video capture device is strange..
Sorry for this.
also game on Colecovision mode.
You could find it on eBay some weeks later.
*VDP board used SRAM instead of DRAM for less heat and less soldering way.
You can find good information here.
https://hackaday.io/project/160851-tms9918-vdp-with-sram-video-memory
Mode selector switch still there but, user can change the mode by I/O port.
Hence, SG/MSX mode with Colecovision mode can change by the program.
But mode follows the position of switch unless change mode by I/O port.
Thanks
Ian Kim