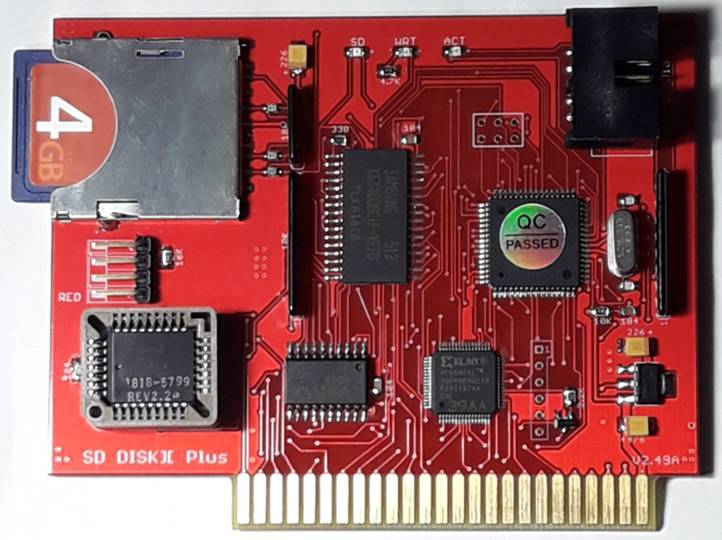 Dear customer,
SD DISKII Plus firmware updated.
It supports FDD and HDD unloading function by dial properly and fixed minor bugs.
Exit button added a short delay.
Some message shorten.
* For unloading present image,
Press SELECT (Dial)button long time then It would be unloaded present selected drive.
This Unloading care the LED status(Drive 1 or Drive2)
If you want to unload drive 1, Please select drive 1 and LED status.
It will erase a present booting file if selected Drive 1.
If you have any request, of bugs, please let me know.
Thank you very much,
Ian Kim
** How to update firmware **
WARNING
! Your APPLE][ must not fail electric power while the firmware updating.
If this happens, the SD Disk][ may fail restart, or won't be able to update firmware anymore.
In this case, You need to return the board to me for re-programming.
If you are ready to upgrade, please read first and follow below carefully
1) Copy new firmware(SDBIOS.ROM) to ROOT directory of SD memory card.
2) Push SELECT(YES) and EXIT button simultaneously, then power ON the APPLE][
3) Then release buttons, some seconds later then You will see as 'system check..................................' on LCD and S/W terminal screen.
4) A while later, SD DISKII plus will restart automatically.
7) Power OFF and ON and enjoy it.