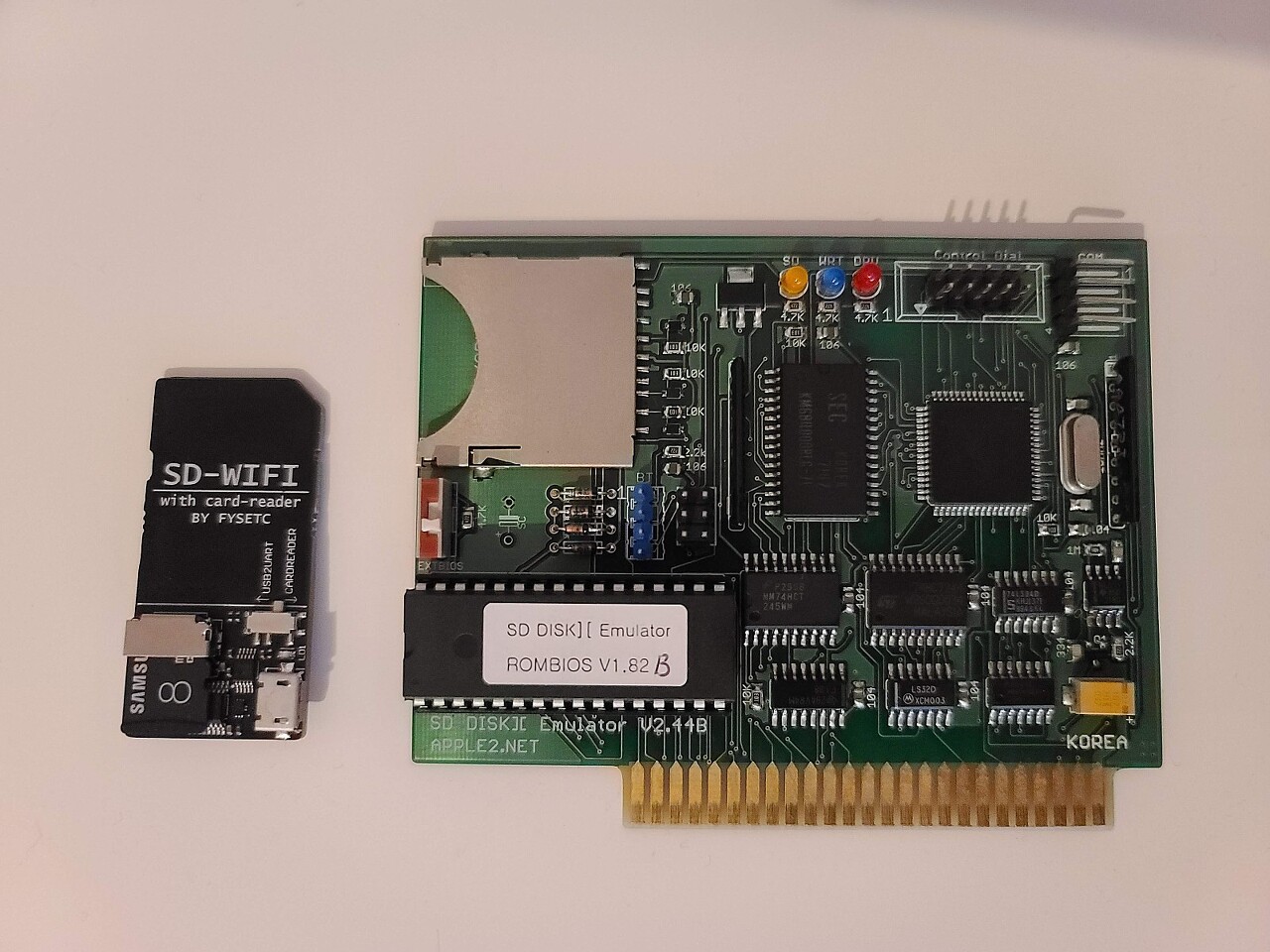 My friend found a nice WIFI SD Module as above.
With this Device, User can access SD memory card data on a WIFI Drive connection as the below.
So Copy, Move, Modify and create folders are all easy to manage files on SD memory card.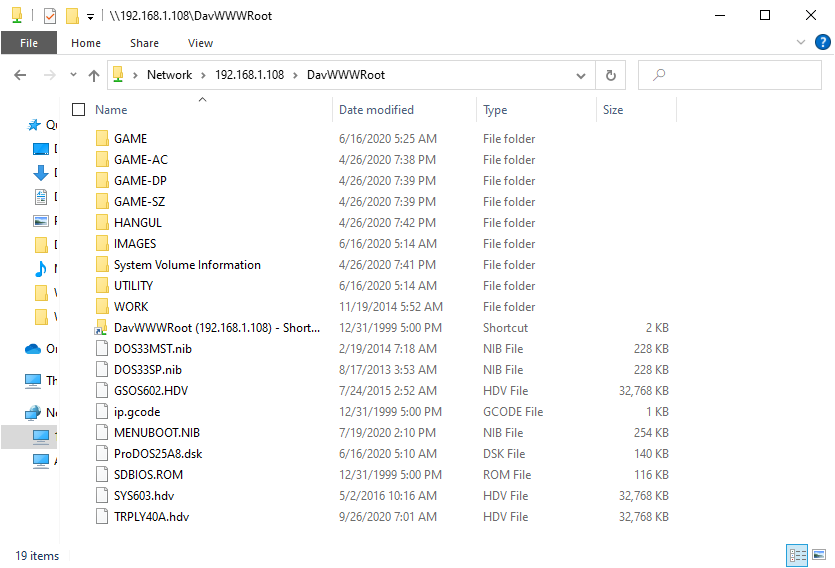 I think that it is the easiest way to access the SD memory chip via WIFI.
To configure the card, you need to refer here.
Thanks and enjoy your APPLE II
Ian Kim